We Are

We build captivating games and develop custom mobile applications. We deliver beautiful & responsive interfaces. And we cherish it.
Game development experts at building fun and addictive experiences to unlocking entirely new ways of engaging the audience. Providing solution for all Mobile, Web, Desktop/PC, and Interactive game development service requirements.
More and more users turn to mobile viewing devices when utilizing the Web than ever before. Guaranteeing accessibility of your site, our team specializes in mobile development, creating a natural, seamless interface to ensure clients have full access and a high-quality experience regardless of the viewing device.
Data Analytics & Big Data
Unlock the power of your Enterprise Data. From Data Migration to Data Visualisation, we have a team of experts manage your Data requirements better.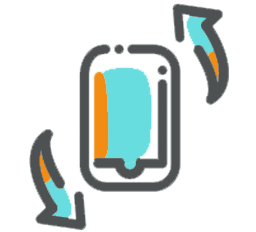 From Smart Contract to NFT or Metaverse game development service. With a team of experts on core development and consulting based blockchain platforms; we deliver top-notch service to clients by accessing their requirements while integrating the latest in the market with a future-oriented approach.

(IOT) Internet of Things
The scenario in which objects or people are provided with unique identifiers and the ability to transfer data over a network without requiring human-to-human or human-to-computer interaction.
Building information modelling software for architects, landscape architects, structural engineers, MEP engineers, designers and contractors. Providing solution for all the custom requirement in REVIT, BIM, & Forge Plugin development and automation.
We work on projects of all types and sizes. If you are a startup with a MVP, or a big enterprise with a very large project - we have what it takes to bring your projects and web needs to life!

Delivering seamless blockchain solutions that are more transparent, secure, and reliable. We can help build an ecosystem with complementing technologies. These technologies can assist our customers in viewing the complete spectrum of the platform, ICO, Smart Contracts, and DApps development.